Massage Services
Should you need to change your appointment,
we kindly request 24 hours notice prior to your scheduled service.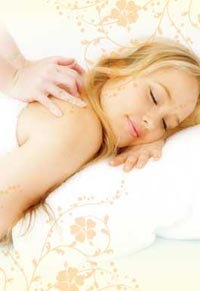 How Can Therapeutic Massage Benefit Me?
Massage is for everyone. Whether you are a weekend gardener, competitive athlete, busy executive, newborn, senior citizen, or someone in between, massage is for you.
You may experience:
increased energy and vitality from relief of stress, muscular tension and pain.
a greater capacity for clear thinking—a peaceful hour for relaxation of the body, mind and spirit.
a renewed sense of well being from increased immune response.
better sleep and less anxiety during your waking hours.
increased range of motion and joint flexibility.
Services Provided
THERAPEUTIC MASSAGE: A session tailored to you, combining various techniques ranging from relaxation to deep structural work with a focus on relaxing tension in your muscles. It also promotes increased blood flow, joint flexibility and better immunity.
Try a Series!
Purchase 6 massages and receive a discount.
Massages must be used within 1 year and may not be shared.

30 Minutes - $300
60 Minutes - $498
90 Minutes - $660
30 Minutes - $55
45 Minutes - $70
60 Minutes - $90
75 Minutes - $105
90 Minutes - $120
PRE-NATAL MASSAGE: The time surrounding pregnancy can be as stressful as it is exciting. Therapeutic Massage calms the mind and causes natural pain killers (endorphins) to be released. This helps all those stretched, aggravated muscles relax. Massage also improves lymphatic flow, which improves the immune response, helps maintain blood pressure and helps reduce edema. Finally, massage assists in relieving leg cramps and muscle spasms. Each session is individually tailored to suit the needs of the Mother-to-be. Many gentle styles of touch that promote a kinesthetic sense of your muscles and their state of tension and relaxation are included. For Labor Support and Infant Massage visit our Specialty Services page.
HOT STONE MASSAGE: This luxurious deeply relaxing treatment incorporates heated stones with your rejuvenating massage. Warm stones are placed along muscles to improve circulation.
60 Minutes - $100
90 Minutes - $130
HIMALAYAN WARM SALT STONE MASSAGE: Salt Crystals from an anciant primal sea beneath the Himalayan Mountains are hand-carved into massage stones that are warmed and used to gently soothe away an accumulation of stress and tension while lightly exfoliating the skin. This massage combines multiple modalities to deliver a unique experience that aids in bringing the mind, body, and spirit into balance.
30 Minutes (Relaxation) - $65
60 Minutes (Therapeutic) - $100
BODY ENERGY WORK: A range of gentle touch therapies used to bring the body, mind and spirit into balance. These sessions can be deeply relaxing, resulting in increased energy and clarity of thought. We offer Reiki, Polarity, Zero Balancing or Cranial Sacral Therapy. Try it alone or in combination with a Therapeutic Massage.
30 Minutes - $55
60 Minutes - $90
AROMATOUCH TECHNIQUE: Bring your body, mind and spirit back into balance. doTERRA certified pure therapeutic grade essential oils are applied to your spine and spread to the rest of your back and neck creating a unique way to bring balance to your life. The feet are also included in this simple, yet profoundly relaxing session. Developed by Dr. David Hill, a leading expert in integrative medicine and therapeutic applications of essential oils, the AromaTouch Technique improves well-being by reducing physical and emotional stress and supporting health immune function.
30 Minutes - $65 (can be added to any massage or facial - see Aromatherapy.)

How will I feel after my Bodywork Session?
Most people feel very relaxed right after their session. The next feeling may be one of freedom from long-term aches and pains.
Since toxins are released during massage, it is recommended that you consume extra water following your massage.
We at Dragonfly invite you to experience a customized session incorporating our many Therapeutic Massage, Body Energy Work and Day Spa Techniques so you may be gifted with a calm mind, a healed body, and a renewed spirit.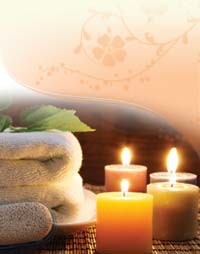 Frequently Asked Questions
WHERE WILL MY MASSAGE SESSION TAKE PLACE?
Your massage will take place in one of our comfortable, private treatment rooms. Aromatherapy, relaxing music, and soft lighting can all be incorporated to make your session more relaxing.
HOW QUALIFIED IS MY THERAPIST?
All of our staff are licensed by the State of Pennsylvania and are certified by a state approved school. They have received training in a variety of techniques. You may request a certain technique after your initial consultation.
MUST I BE COMPLETELY UNDRESSED?
Traditionally, massage techniques are performed with the client unclothed. All clients will be properly draped while the session is taking place. We also offer several clothed techniques such as Cranial Sacral Therapy, Polarity, Shiatsu, Zero Balancing and Reiki.
WILL A LUBRICANT BE USED?
A light oil, lotion or gel will be used to permit your muscles to be worked on without causing excessive friction to the skin.
Find Out about Our Massage Therapists
---
---